About Us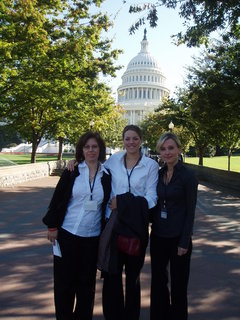 Autism is Medical (AIM) was created in 2007 by Jill Rubolino, Amanda Lochbaum, and Jeanna Reed.
It is an active
parental support group
, hosted by meetup.com, which continues to offer parents a place to share information and learn valuable insight into how to navigate the myriad of medical issues that affect children with ASD. The group has grown into an active support system with parent members nationwide.
In these past few years, we have grown to realize the need for national advocacy in regards to developing a standard of care regarding the medical care of children with Autism. In 2013, the founders of AIM took their mission one step further by forming a nonprofit dedicated to serving the growing needs of this medically complex community.
Why is This Work So Important?
Families and physicians often have very little information about what these medical problems truly are and how they can change the trajectory of a child's life. AIM believes by placing
MEDICAL
as the primary focus, we can work together to shift current thinking and allow for greater options of diagnosis and treatment. We will continue to focus on the following concerns as we expand our message and work:
NO child who exhibits symptoms of Autism should go without a thorough and appropriate workup.
NO family should be denied access to appropriate medical care.
---
"We are eternally thankful to everyone involved for taking this journey with us, and hope you will join us as we continue to fight for the appropriate medical care of individuals with a diagnosis of Autism."
---
(c) Copyright 2014 Autism Is Medical. All Right Reserved.

Autism is Medical is a registered 501(c)(3) Non Profit Organization. EIN# 46-3754647